What is HOSA-FHP?
HOSA is in International student-led organization recognized by the U.S. Department of Education and the Department of Health and Human Services. HOSA – Future Health Professionals is an organization that students in Middle School, High School, or College can join to gain volunteer and leadership opportunities, compete and earn recognition for their achievements, and learn if a career in healthcare is right for them!
What We Do?
We compete in over 70 competitive events from diverse healthcare fields, contribute to our communities through volunteer work that earns recognition and scholarships, and continuously learn from each other and global healthcare professionals.
12:00am -

MN HOSA Board Retreat

MN HOSA Board Retreat

The MN HOSA-FHP Board of Directors Retreat is a gathering of leadership from MN HOSA - Future Health Professionals (HOSA-FHP) organization. Aimed at strategic planning, collaboration, and professional development, this retreat fosters unity and vision, enabling the Board to lead with renewed focus and commitment to advancing healthcare education and opportunities in the state.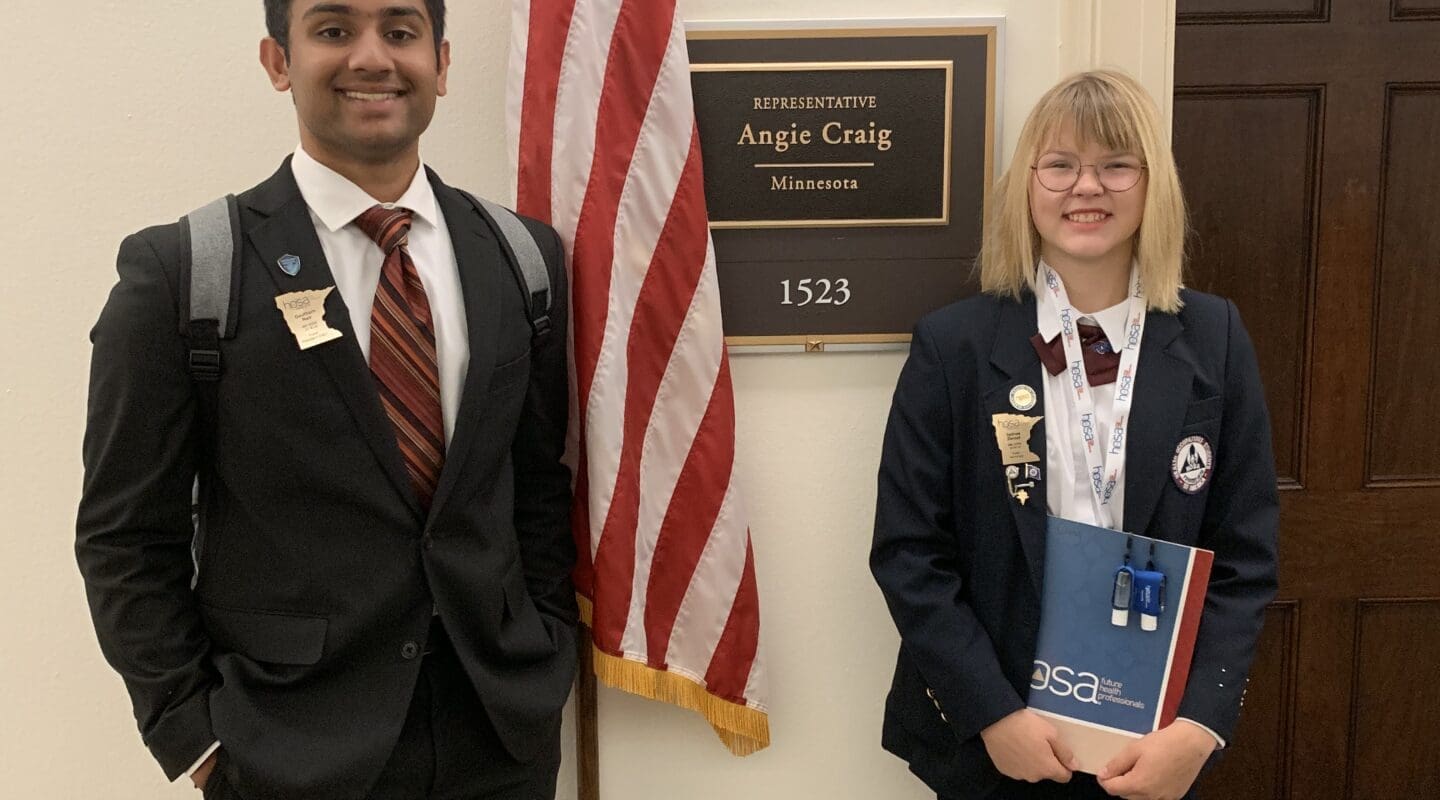 "Being in HOSA has made me even more excited and passionate about a career in medicine. The most recent HOSA event, the Mid-Winter competition at St. Paul College, sparked a confidence in me that I didn't know I had. We were given a scenario during the EMT event with a distressed patient and we were expected to be the calm and reliable first responder. The instructors, students, and medical professionals in HOSA are the most supportive and motivating people to be around—they make you want to be your best self. I am so grateful to be given an opportunity to be in such an encouraging program that helps me flourish both academically and personally."